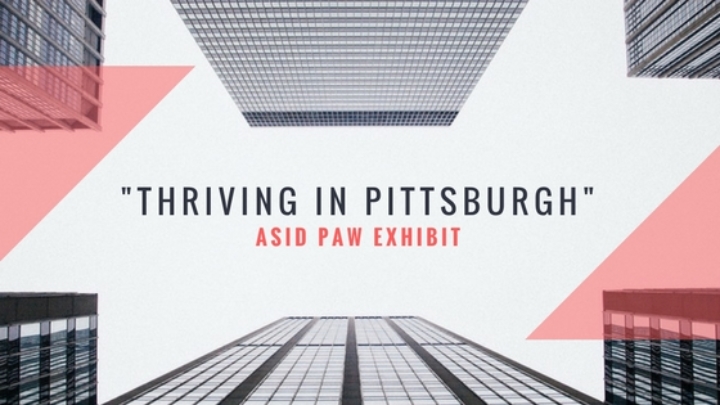 ASID PAW HOME & GARDEN SHOW BOOTH
Description
This year marks the 37th year of the Pittsburgh Home and Garden Show, the region's most trusted marketplace with over 10 acres of everything you need to make your home the best it can be. The Pittsburgh Home and Garden Show will take place from March 2nd - 11th at the Pittsburgh Convention Center Downtown.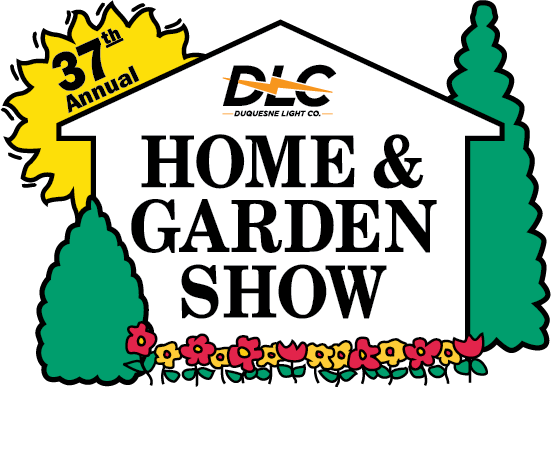 For several years, ASID PA West has taken part in the Pittsburgh Home and Garden Show by educating the public on the many facets and importance of great design by showcasing the many talents of exceptional designers, industry partners, chapter members, and students of the Pittsburgh area. It is that time of year again, and we have many exciting opportunities and events taking place under the new theme of "Thriving in Pittsburgh!"
We LOVE our city! And Pittsburgh is not only a great place to design and work in, it is a wonderful city to live in! Here we have a city that is full of diversity and culture with a population constantly striving to make the most. With this, designers face the challenges of creating and implementing concepts and designs that maintain a strong impact not only for the present, but for the future generations to come.
We are focusing our efforts on stregthening ASID's mission to educate how "Design Impacts Life" in the following ways:
1) Showcasing student work from the PA West area design programs at La Roche College, Indiana University of Pennsylvania, Mercyhurst University, and Chatham University. These projects will demonstrate the impact of design on the built environment, especially with keeping diversity and inclusion in mind. Our students are the future of design!
​2) Offering paint consultations from Interior Design professionals involved with our ASID chapter. Our vendors this year are PPG Paints, Benjamin Moore, and Sherwin Williams. Guests requesting consultations will select the company of their choice. These consultations are free of charge, however, we will be accepting donations that will support the Ronald McDonald House charity.
3) Daily speaking engagements with a variety of topics related to design and well-being, presented by talented professionals in the Pittsburgh region. Both accredited and non-accredited presentations will be offered.
​4) Our ASID Student Representative to the Board, Molly McGill from Chatham University, will be creating a display that will help to further accentuate our "Thriving in Pittsburgh" theme, and will showcase how design can go beyond residential and commercial applications.
5) ASID will be partnering with Monmade, a talented group of local artisans in the region who demonstrate the depth of creativity and craftsmanship for timeless design.
Monmade is a trade group of craft businesses, maker enterprises, design/build shops, and entrepreneurial artists in the Pittsburgh region. These producers use traditional handwork processes and manufacturing technologies to transform raw and reclaimed materials into products that have utility, durability, and good design. When you buy goods from Monmade producers, you support a growing and vibrant ecosystem of creative businesses that are reigniting and redefining Pittsburgh's legacy of making.
We are hoping that with these attractions, we will successfully demonstrate how design impacts so many facets of life, and how we can all work together so that we may "Thrive in Pittsburgh."
Our great varity of speaking engaements will include (but are not limited to):
*Luxury Kitchens with a Budget – Presenter: Nancy Sudsina, Allegheny Millwork (Gold Sponsor)
Working with an Architect – Presenter: Darrell Kauric, AIA
*Caring for your Natural Stone Products – Presenter: Suzy Marzullo, Dente
*Today's Luxury Vinyl Flooring – Presenter: John Wolfe, Karndean Designflooring (Silver Sponsor and National ASID Industry Partner)
Are you Listening? Home Automation from Music and Beyond - Presenter: Albert Wurst, Listen Hear
Forget your Age – Presenter: Mary Whitaker, ASID and CAPS
Timeless Furniture Design – Presenter: Patty Frankhouser, Pelora Leather (Industry Partner)
Taking Fear out of Kitchen and Bath Remodeling – Presenter: Nancy Sakino Spears, Allied ASID, Savoy Interior Design LLC
Working with an Interior Designer – Presenter: Design 911
*Fabrics for Sun, Rain, Kids, and Pets – Presenter: Sunbrella (National ASID Sponsor)
*Granite vs. Quartz (Vangura Surfacing Products Inc., Industry Partner) – Presenter: Nancy Drew, ASID
Don's Appliances (Silver Sponsor) is offering daily talks throughout the show: New Horizons in Plumbing, Cooking with Smart Appliances, Wonderful World of Color with Appliances by GE, Outdoor Kitchens, Designing a Kitchen with Age in Mind by Subzero
*
denotes an accredited presentation
We hope to see you at the show!
If you would like to get involved, or if you have any questions, please feel free to reach out to us: